Isolation Valve
Enchlor Inc. manufactures a complete line of isolation valve assemblies for use with Chlorine, Sulfur Dioxide, and Ammonia gasses. These isolation valves aid in keeping pressurized gas lines safer and easier to use. They can also be used to move the vacuum regulator away from the cylinder for ease of use or when mounting may be an issue. All Enchlor isolation valves utilize industry standard gas cylinder valves for compatibility. These valves are rated at 500 psi. maximum working pressure, are capable of up to 2,000 cycles and can be easily serviced,
>
View Isolation Valve Data Sheet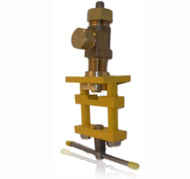 Product # IVE-116-500
Isolation Valve (Epoxy Powder Coated)

Helps to make pressurized gas lines safer and easier to use by isolating the pressurized line from the gas source. This isolation valve is primarily used in manifold systems and eliminates the need to draw down the entire system before replacing depleted gas cylinders or ton containers.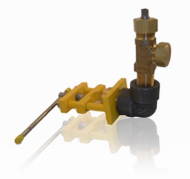 Product # IVE-130-500
Isolating Valve (Epoxy Powder Coated)

Designed for use with 150 lb. cylinders, ton containers, or manifold applications. It is commonly used to mount a vacuum regulator up and away from non-standard containers or to accommodate a valve shut-off actuator.


Captive/Closed Yoke & Adaptors (IVE)
• Complies with Chlorine Institute specs.
• Machined Steel with Zinc Plating
• Option: 400° Thermal Cure Powder Coat
• Material Option 1: Low Carbon Cold Drawn
• Material Option 2: Cold Rolled Steel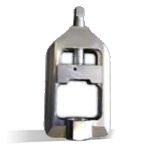 Captive Yoke
Product # IVE-23016


View Specifications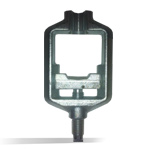 Split Yoke
Product # IVE-628-500


View Specifications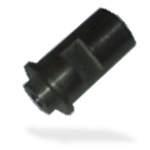 Cylinder X 1/4" FPT
Product # IVE-242-500

• For use with Captive/Closed Yoke


View Specifications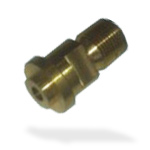 Cylinder X 3/8" - 18 MPS
Product # IVE-246-500

• For use with Captive/Closed Yoke


View Specifications

Cylinder X 1/2" - 14 MPT
Product # IVE-248-500

• For use with Captive/Closed Yoke


View Specifications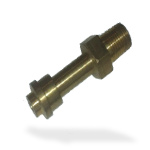 Flex Connector Adapt
Cylinder X 3/8" – 18 NPT
Product # IVE-5888-C

• For use with Split Yoke


View Specifications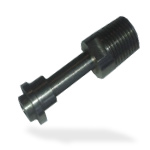 Flex Connector Adapt
Cylinder X ½" - 14 MPT
Product # IVE-5888-D

• For use with Split Yoke


View Specifications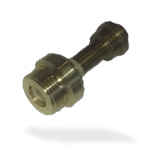 Flex Connector Adapt
Cylinder X 1.030-14 NGO
Product # IVE-5888-E

• For use with Split Yoke


View Specifications